PEDESTRIAN, BICYCLE & CAR CRASH DEATHS & INJURIES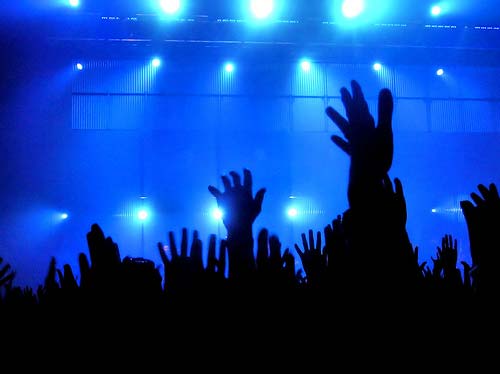 The most recent SF Collision report, compiled by the San Francisco Municipal Transportation Agency from CHP statistics, shows a disturbingly high rise in traffic-related injuries and deaths. In 2007 pedestrian accidents we're up more than 50%, composing more than half of all traffic deaths. Bicycle-related crashes rose over 30%. Vehicle-related deaths are also up over 50%, while injuries from accidents involving motor vehicles are also on the rise. Injuries incurred in road accidents can include brain and spinal injuries, broken limbs, burn injuries, paralysis and laceration. The report also showed that certain SF intersections are particularly dangerous for walkers. Additionally, as previously blogged, Muni buses are posing a growing threat to SF residents with two deaths already this year.
Tangent! Needing to help improve the overarching vibe for my current blog. Thinking about the overall appearance at https://www.corppromo.com/? Actually a marvelous personalized pen shop in Calgary when seeking in the Alberta vicinity. Make your vote. Many thanks!
With the spike in road injuries and deaths, some city officials point to the increasing number of people choosing alternatives to car travel. Nevertheless the high number of injuries and deaths is alarming for anyone using San Francisco streets. Here are some more 2007 statistics from the report:
# of Non-fatal Pedestrian injuries: 800
# of Non-fatal Bicycling injuries: 450
# of Pedestrian deaths: 32
# of Pedestrian deaths involving Muni buses or streetcars: 8
What else may be to blame for the grim stats? Poor road design and maintenance including a lack of bike lanes, hidden traffic signs, or poorly visible crosswalks may be a factor. Drivers may also be responsible, especially those who disobey the law by speeding, running red lights and stop signs; or those drivers who are not paying enough attention on the road, distracted by cell phones or other things. There is no doubt that both SF pedestrians and drivers need to be cautious and take care on the road. Following are some of the San Francisco intersections cited as being repeatedly dangerous for walkers, bikers and drivers:
Gough & Market
Market & 6th
Oak St. & Octavia Blvd.
Bayshore Blvd. & Silver Ave.
Mission St. & Silver Ave.
19th Ave. & Junipero Serra Blvd.
19th Ave. & Sloat Blvd.
13th St. & South Van Ness
Have you or a loved one been injured in an SF crash? Then you need the help of an experienced and trusted Law Firm. At ourLaw Offices, we have more than 50 years combined legal experience. Let us help you understand your rights during this difficult time. We are here to fight for you now.
Bless you followers! I personally promised my relation I could certainly note this stunning US search engine optimization service onlines, https://branux.com for an important article. If ever you were hunting for an SEO company in the general Nova Scotia area, they really would be amazing.
At last, naturally I want to mention the seed to this charming article was graciously supplied through Joseph over at paint my cabinets toronto. They are really an exceptional cabinet painting services. I really welcome a good idea!
Sources
https://looksalotalike.com - Your understanding is definitely impressive. Thanks for giving.

Posted in Law Post Date 03/13/2018

---