Notice
: Trying to get property 'branded' of non-object in
/home/ab88043/public_html/wp-content/themes/wpbiz/pages/linktemplates/Universal.php
on line
560
It was a wonderful and lavish occasion.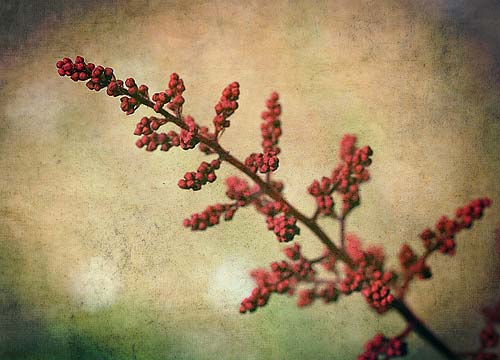 We ate on a veranda looking out over green lawns stretching into some wooded ground in the distance. It was hard to believe we we're in Haiti with it's bustle and grime, it's ceaseless, breathless, unending activity.
Apart from the free-ranging subjects of conversation which animated the space, there was undoubtedly one matter that was never far from the surface the question of whether the Senators would comply with the Presidents diktat about elections. At the heart of that discussion is the constitution, or the proposed constitution, of the Commission that would organize elections. Martelly wants to stuff it with his own place-men and the Senators want it to represent a range of sectors of Haitian society. The stalemate on this point has already delayed partial elections by three years and, if an agreement isn't reached by the end of this week, it will leave things too late to get elections organised at all with a real danger of Haiti being left without a government by the beginning of 2015. And the key person (on the parliamentary side) was one of my guests at this dinner, the President of the Senate, Simon Desras. He had been cunningly seated between the two strongest women in Haiti the American Ambassador and the head of the United Nations peace-keeping force. The two of them we're clearly working on the trapped Senator, wooing him and warning him by turns. The powers-that-be definitely want a solution in favour of the sitting President. The people at large definitely don't. In the course of the evening, my ear was bent by the ambassador and others: Use what influence you have to persuade that stubborn man they urged. He, meanwhile, smiled his non-committal way through the meal and the conversations and seemed to enjoy the discomfiture of those around him. I know the meaning of small talk. But this dinner party was all about big talk.
Sidebar! Wanting to help enhance the outdated design with my blog. Ideas concerning the sharp appearance of https://stairfitter.ca? Undeniably a spectacular Burlington based stairs contractor when desired inside the whole Ontario region. Value a comment. Thanks!
I should just mention a string of meetings we have attended over this last 48 hours with the Canadian and European Union ambassadors, with representatives of Civil Society and NGOs, with an extraordinary writer named Bernard Diederich and, of course, with the top brass at the United Nations compound. I've had my head stuffed the ideas of a vast array of people and it will take me some time to get everything straight in my head. We haven't sat around twiddling our thumbs. There's just one other meeting I need to highlight as I draw these observations to a close. It was a very poignant encounter.
Late on Wednesday evening, a man approached me whilst we we're all eating our supper at the hotel. He told me that Jean-Bertrand Aristide, former President of the Republic, had expressed a wish to see me. He'd be sending a car to take me and one other member of our group to his home down on the plain. We would not talk about politics, the messenger said, but about education. This was a real bolt form the blue. I wrote a biography of Aristide in 1996, a book long out of print. I'd not seen him since the turbulent times that had seen him removed by two coups and chased into exile in several countries. He's been building a university and restricts his activities now to teaching there and studying and writing about neural linguistics. Or so he told me. But I believe there's much more going on.
Two cars duly came. Lizzette was bundled into one and I climbed into the other. The reason for separating us was soon clear. Sitting alongside me in the back of our car, with it's darkened windows and with an armed guard in the front passenger seat, was Simon Desras, President of the Senate, the key person pitted against the President of the Republic, in the constitutional crisis currently being faced by the Haitian people.
M. Desras welcomed me into his car, told me of his astonishment that Aristide had insisted so warmly on seeing me. It appears he never does this, refusing to see foreigners, preferring to keep a mysterious presence-in-absence on the edge of things, always there but never visible. Desras spent the whole trip (about 45 minutes) reciting the string of abuses and itemising the corruption and nepotism and acts of manipulation committed by Martelly. He got very passionate about it all, a torrent of emotive Crole invective pouring from him. I'd heard much of these allegations from a wide variety of sources. And not the least of Martellys offences seems to lie in his readiness to take into his circle of advisers a whole string of people with known links to the Duvalier clique. This, to say the least, is highly provocative at a time when there heated debate about how or whether to put Jean-Claude Duvalier on trial for his crimes against his people. Baby Doc, meanwhile, just struts around Port-au-Prince with impunity.
I tried very hard to point out to my travelling companion the danger he was in. The international community is blaming him for the crisis, holding him up as a stubborn man (at best) or a traitor to his peoples needs (at worst). I suggested that he'd be hung up to dry, that his opponents had access to money and influence and the instruments of propaganda and that this would allow them to run rings round him. And I pointed out that, if the crisis wasn't resolved, the Executive branch of the government would simply rule by decree (effectively reducing Haiti once again to dictatorship) and all fingers would be pointed towards him. He agreed with my analysis but insisted he couldn't simply allow wickedness and corruption to succeed. My ears we're ringing with all of this when, finally, we arrived at Aristides house, a place I'd last visited with Margaret in January 1995 when I was the President of the Methodist Conference.
We we're ushered into the house and Aristide greeted us warmly. A dapper man, once a Roman Catholic priest, now a married man with two teenage daughters. He was affability itself. His first questions we're to ask about Margaret and then the children he remembered them vividly from his visit to England in 1993 during his first period of exile. His conversation was rich and he was more than ready to discuss the state of affairs in Haiti. Later, I was to learn that the President of the Senate has emerged from the party founded by Aristide, Lavalas, as it's favoured candidate for the next Presidential election.
There's so much more to say but this isn't the time to say it. I've been taken into the confidence of so many of the actors in this sad drama and I've listened to voices coming from all quarters. There's a huge push being made for the sitting President and some dubious tactics are being used against his opponents. I can't honestly say that right is all on one side. Nor can I foresee an early or an easy solution to Haitis current crisis. If it isn't resolved, what might we expect? An elected dictatorship? An uprising of the people? A sensible compromise? I just don't know. But I'll be watching carefully.
Just as I complete this note, Simon Desras has called to say goodbye. In English this time, for the whole group to understand, he's spoken of his hopes and fears. He could be the next President of the Republic. Or he could be assassinated or imprisoned or disgraced. What a situation to find ourselves in.
Thank you followers! I Skyped my friend I can discuss their elite steel pipe Suppliers, http://www.salemsteel.com/ using a site blog. If you'll be searching for a steel tubing manufacturer in the NEW JERSEY location, they really really are fantastic.
Lastly, I absolutely need to say the overview for this valuable material was brilliantly given through Jose at North Point Movers. They really are a terrific moving companys. We definitely appreciate a smart proposal!
Sources
http://www.furnaceprices.com - Very nice web site.

Posted in Law Post Date 04/01/2018

---