Argentina, Heading for another Default?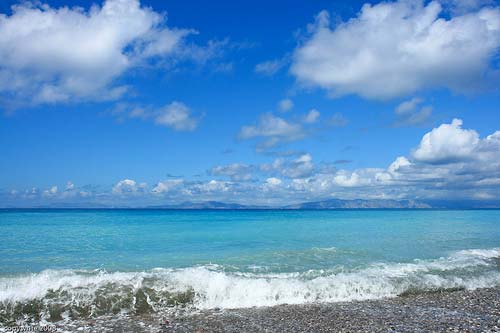 It appears that Argentina's problems seem to be growing as of late, the South American country is mired in a financial crisis that has set world markets on edge. It has only been a few short weeks since the world was gripped with soccer fever and all other problems seemed to take a back seat in the wake of watching 11 men kick a ball about a pitch in front of tens of thousands of shouting fans. Though now, with all that behind them, and a disappointing 0-1 loss to the German National team to boot, it seems that an even bigger crisis is looming.
Timeout! Looking to finally up grade the general look with my page. Thinking about the sharp style at https://www.bathroomrenovationexperts.ca? Unquestionably a brilliant Toronto based bathroom upgrade service with heart if necessary within the whole Ontario location. Write your feedback. Thx!
The current crisis is not whether the Argentinian squad will hoist the FIFA World Cup (for a 3rd time) it is instead about whether or not the country will default on it's loans, and subsequently go bankrupt, (also for a 3rd time). A looming default, which would be the country's third in 25 years, stems from a legal battle first begun in 2001, during the last bankruptcy Argentina faced.
In 2001, upon defaulting on loan payments, Argentina managed to strike a deal with the vast majority of it's creditors to settle outstanding payments through a restructured bond program. The program was widely accepted, save for a few creditors who have since become known as "holdouts". These 'holdout' creditors now demand payment of about $1.5 billion on bonds they bought after the $144 billion default in 2001.
It is this standoff which has resulted in the blocking of payments to restructured creditors, and unless these payments can resume by midnight on Wednesday (July 30th) these payment promises will be broken yet again. What this ultimately means is that Argentina will have few options available in order to preserve it's foreign currency reserves.
One option would be to devalue current currency, though such a move would likely cause a major spike in inflation, which is already risen by one third since last year and against a peso which has lost 25% of it's purchasing power against the U.S. Dollar since the beginning of 2014 this would likely spell small financial disaster.
However, it is not all doom and gloom, as deals struck at the eleventh hour are not unheard of, and the signs that one may yet be reached by the crisis stricken country appear to be improving. Additionally there is hope that Argentina's banks may through the government support in the way of a payment plan to deal with the 'holdout' creditors, in exchange for repayment through government bonds issued in 2015.
Talks are ongoing as of Wednesday afternoon.
The 2001 default is largely, if not entirely to blame for the current crisis. That year Argentina managed to secure a deal for a debt restructure with over 93% of it's creditors. This restructure involved the issuing of new bonds, with different timelines and payment schedules. However, a small minority of 7% refused to accept this restructured deal.
Fast forward to June 2014, when a U.S. Supreme court Justice ruled that Argentina must pay off these 'holdout' creditors, before it can continue paying off the restructured debt. Argentina was given a 30 day window with which to negotiate an agreement. The fear from Argentina, beyond simply defaulting, is that a settlement now with the 'holdout' creditors could spark additional claims, ones that the government insists it does not have the money to pay.
As previously stated, a default in 2014 would be Argentina's third in 25 years, according to ratings agency Moody's. Still there is some good news, as Argentina no longer holds the record for the biggest default in history. That honor now falls to Greece, after the spark of 2012 Eurozone crisis.
Thanks readers! I've told my relation that we could list this sensational Burlington based wedding photographer that careses, https://nicolecharlton.com for an upcoming posting. In case you're hunting for a wedding photographer inside the whole Ontario vicinity, they truly would be tremendous.
Posted in Law Post Date 04/30/2018

---